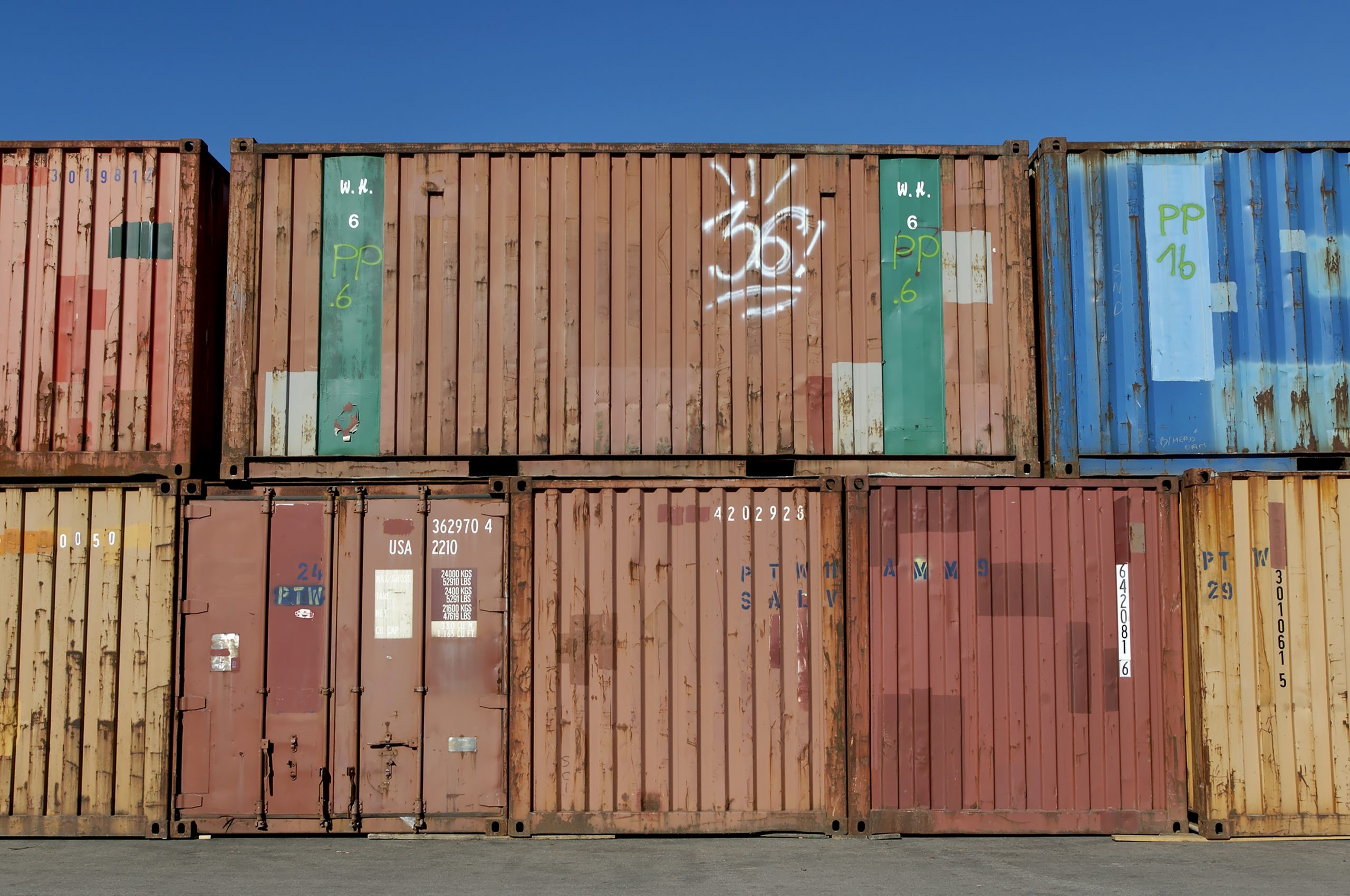 Shipping Container Borders and Structures
Shipping containers are an affordable reusable resource for quick structural solutions that can be applied to various applications. All different types of land that needs to either be protected, fenced in or secured benefit from container structures. Shipping containers are made of corrugated corten steel that is built tough to hold and support tens of thousands of pounds. Cargo containers are built in various sizes but the most common types are the 20 foot long and 40 foot long containers that are manufactured identically in regards to their respective sized footprint. In addition to outlining a permitner, containers are used as commercial retaining wall structures and specialized designs such as shooting range ballistic absorption or supporting a soccer stadium such as the 2022 FIFA World Cups' 974 Stadium made up of 974 shipping containers.
Different Types of Storage Container Grades
Purchasing shipping containers for the use of a fence, barrier or wall is a quick and cost effective way to gain privacy upwards of nine feet six inches tall and guard against outer environments in the form of wind, animals and various debris. Aside from marking out a clear property line and being an immovable structure, containers offer stacking capability and the extra perk of storage. Shipping containers used as fences can be purchased in various conditions to meet the budget. If presentation is important, new one trip shipping containers appeal to the neighbors and surrounding area. Good condition used water tight and cargo worthy containers can be refurbished or painted for presentation purposes. Asis containers that have a wide array of various damages will fill the perimeter on a smaller budget to gain the same barrier and result.
Used by Governments and Companies
Governments frequently buy shipping containers for more than storage and military purposes. In recent news, the state of Arizona had contracted to purchase shipping containers to be used as a double stacked high wall against the outer edges of the state. The decision to use repurposed shipping containers as the source material for a border wall was due to containers being quickly available which cut down the lead time for an immediate result and cost saving basis. Moreso, containers are not a permanent structure which allows the state to later use them in other ways if the container border needed to be dismantled and reused in other locations. Companies and the military normally reuse containers for many applications once the current job on site has finished and the containers are needed elsewhere to store items and limit visibility during construction. Containers weigh 5,000 – 9,000 pounds on average but are easily mobilized from one location to another.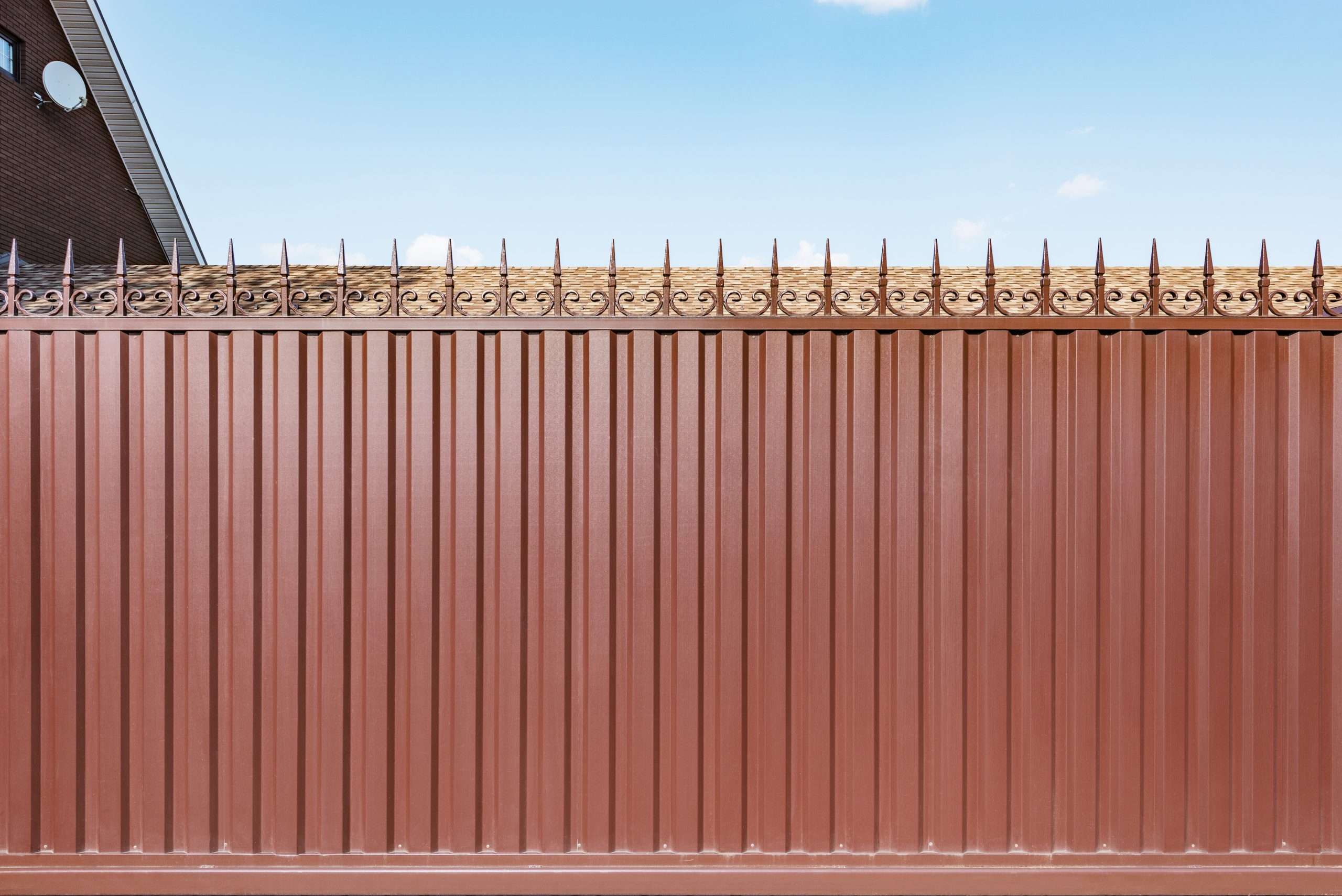 Property Enhancements
Buying shipping containers for barrier purposes is an easy way to gain privacy and security on various parts of the property. Blocking brush at the edge and end of a commercial lot or disrupting the view of a dense forest area commonly used by deer in a residential setting all can benefit the property owner with quick savings and an instant divider. In addition, there is also the benefit of having a storage space to keep items out of the elements while establishing a property line to deter animals or prevent theft since there is zero visibility as to what can be seen on the other side of the fence or inside the shipping container itself. Shipping containers can be painted, modified, paneled and can be decorated with different finials to add personal accents.
Buying a Shipping Container
For more details and shipping container pricing in the local area, please contact IPL Containers for free quotes on numerous sizes and optional delivery services. IPL offers low cost container pricing nationwide and has a friendly professional staff available to assist with the easy going process. For more information on the various uses of shipping containers and other guides such as different sizes, multiple grades, refrigerated / insulated shipping containers and market trends please visit the resource page with numerous articles.