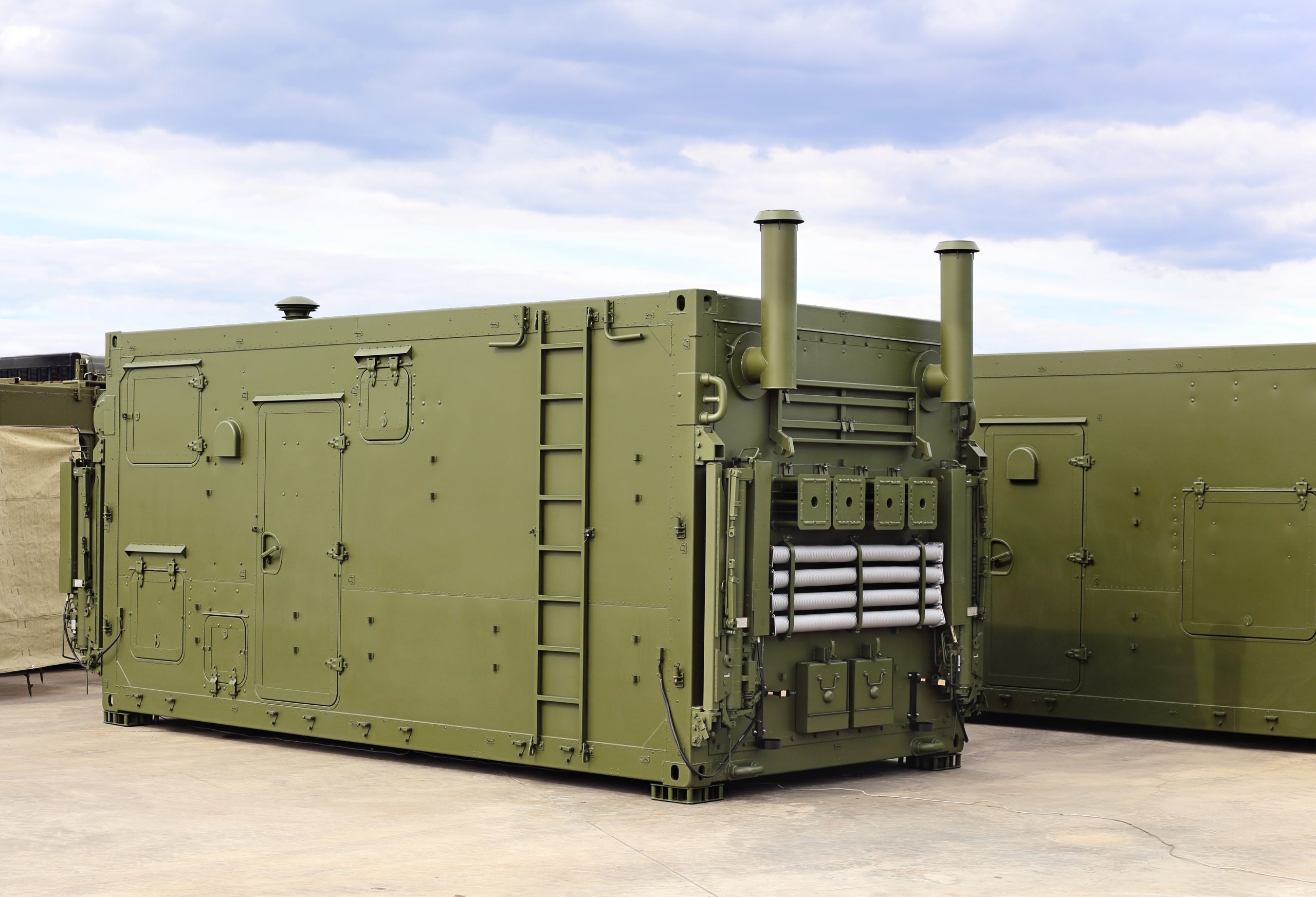 Military Shipping Containers for Sale
Conex containers come in various conditions that are able to house ammunition and hazardous classifications for secure transport inland and abroad. An ammo grade container is primarily ordered by request of the military to fulfill contracts. Any given department may utilize a sea container for the Army, Air Force, Navy, Marines and Coast Guard. In addition, the government may request an immediate contract for disaster relief applications and first response that are a result of unexpected occurrences. The general purpose sea containers handle export defense contracts and typical applications using onsite storage for administrations like aerospace exploration for NASA as an example. The armed forces will use shipping containers for formations such as barracks, fitted filtration water systems, command posts and storage lockers. Shipping containers are durable, weather resistant and can be easily mobilized for fast deployment on standard moving bed carriers.
Government Shipping Containers for Sale
Conex shipping containers come in many different common sized dimensions and fabricated custom builds depending on the given requirements. Aside the obvious storage solutions, shipping containers are used by the military and local government as training facilities. The Department of Defense will utilize intermodal shipping containers for exports to supply projects overseas. The local authority may use containers as a.tactical test facility to train personnel or a fire department may use a cargo container as a test course for fire prevention commonly referred to as a burn box at their selected station.
At times the government or military may want the cargo containers be be outfitted as generators, temperature controlled units or hygienic facilities. Common items installed in these shipping containers are shelves, windows, doors, electric and vents.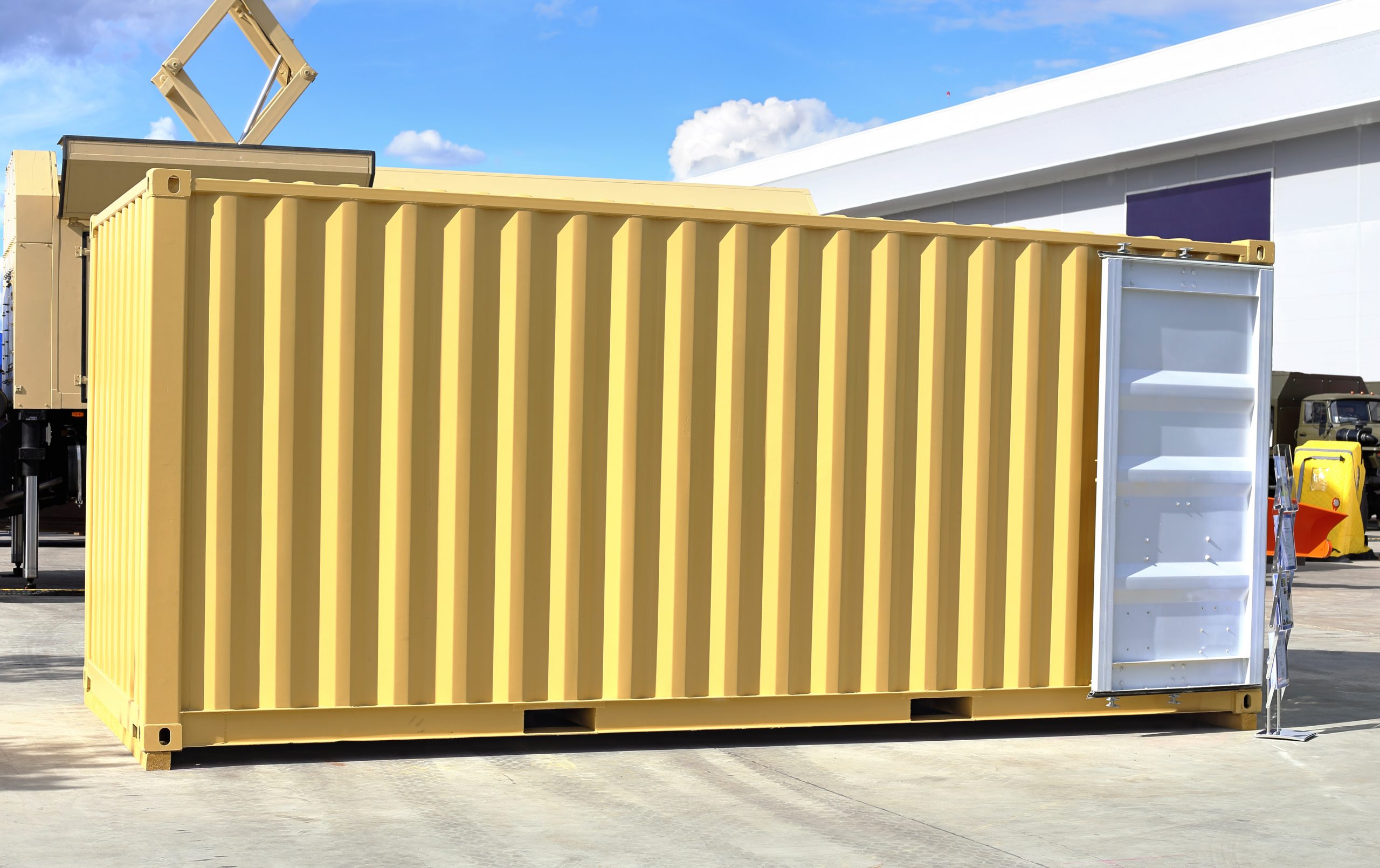 Types of Military Shipping Containers
The military will normally contract new containers to be used or one trips which means one time use. One way shipping containers normally come in beige or grey or can be outfitted to any color including camo / camouflage patterns depedning on the request of the contractor. Military conex containers can come in specialized builds such as Tricon and Quadcon containers. Tricon and Quadcon containers are grouped and connected together to form a 20' long container respectively for ease of transport locally and overseas. These sea containers can then be separated individually to form smaller mobile modular containers. Tricons and Quadcons also come in a refrigerated insulated configuration build out as well. A Tricon container is composed of three smaller modular containers that are connected to form a 20 foot container and the propotional quadcon shipping container forms four containers to equal 20 feet. Other popular sizes include 10 foot long conex containers that are built to spec or composed of standardized corrugated steel.
The Army on occasion uses half height containers which are a specialty build used to store ammunition or can be used in the mining industry. Half height containers come with hard tops or soft tops and are 4 feet – 4 feet 3 inches tall and span either 20' or 40' long. Other more common containers such as 20 foot open top and 40 foot open top containers are needed for shipping equipment that cannot be end loaded but only settled in by a crane from the roof top. Once the goods are placed inside, the hard top or soft top is secured back over the intermodal container for overseas shipping.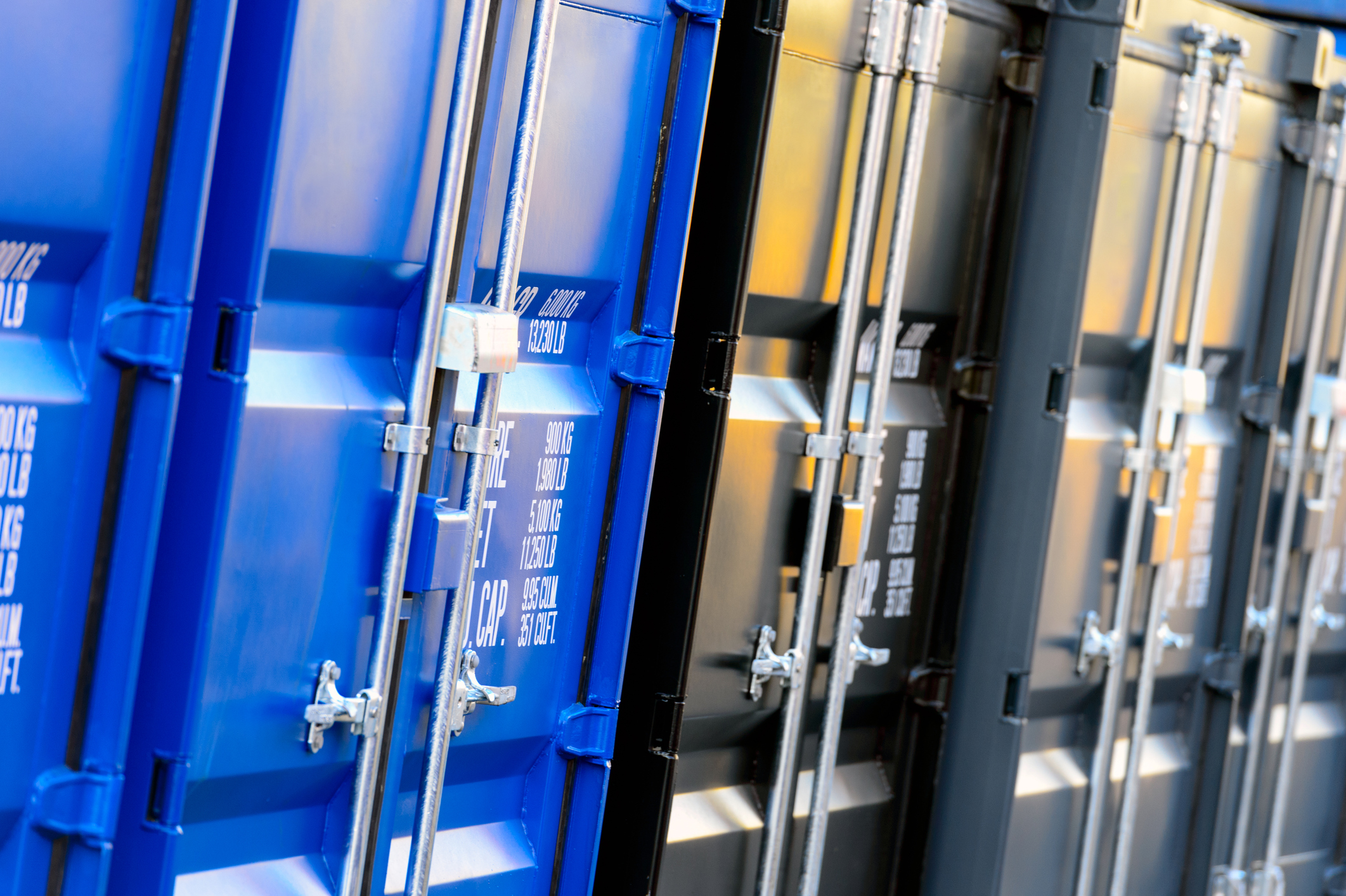 Military Shipping Container Supplier
IPL Management is happy to work with the military and government to fullfill contracts large and small along with assisting procurement specialists and subcontractors to provide modular solutions on all requests. Military shipping container prices vary greatly depending on what is ordered and if containers need to be built; production times normally run 90 to 120 days and volumes over 10,000 units at a time are contracted by a case to case basis. IPL Management is available to provide quick container pricing on all sizes and types for any project requiring one container to large scale military contracts needing hundreds to thousands of containers over small to ongoing extended periods of time.