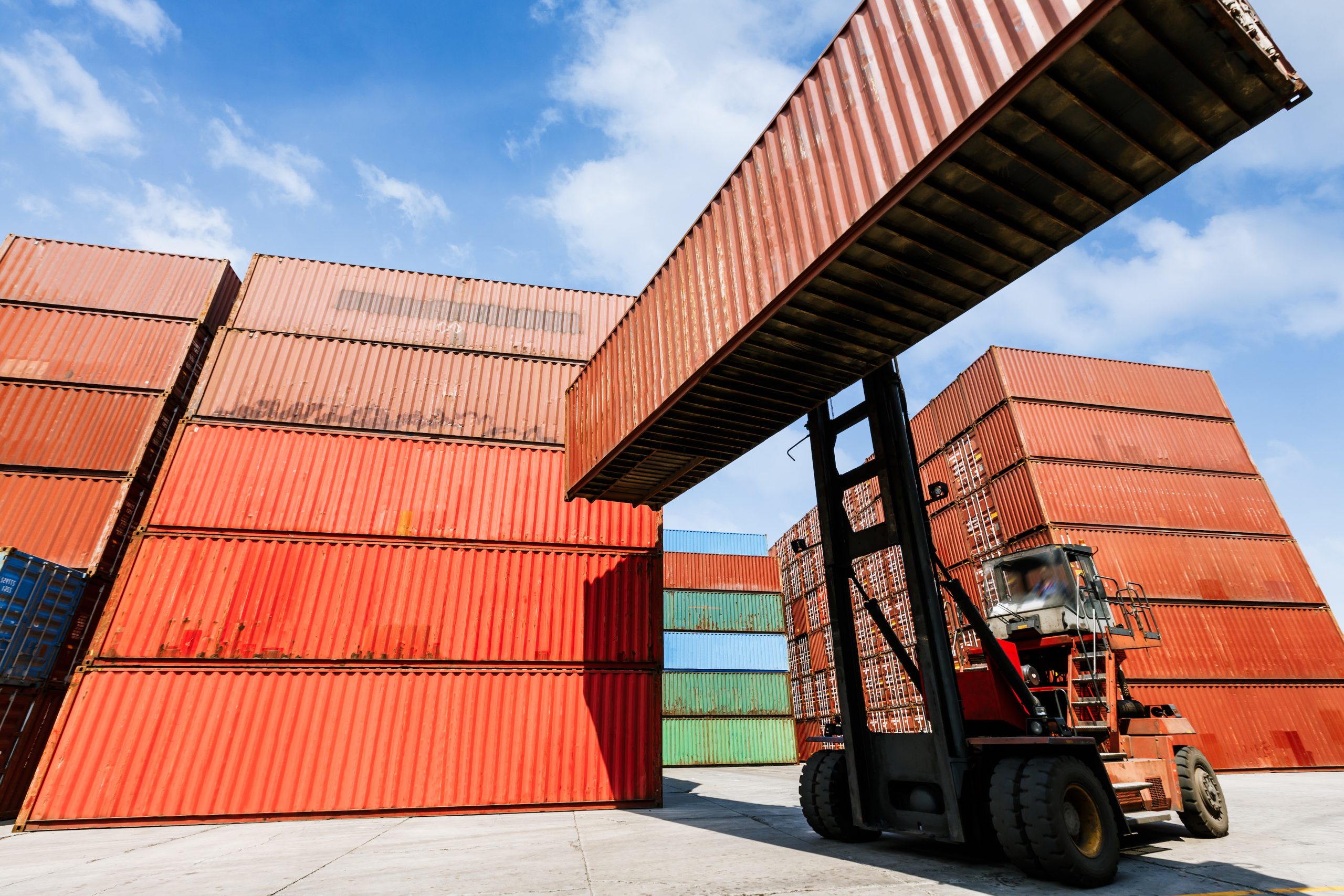 Shipping Containers for Sale FAQ
Shipping containers are becoming a common storage solution amongst commerical and residential applications across the country. Cargo containers have become increasingly popular to remedy the need for extra storage space for the use of renovations, warehousing, securing equipment and modular building. The cost effective durable structure of a sea container allows a big bang for your buck in comparison to other solutions that may offer less for more money. Many customers have questions in common during the preliminary stages of a container purchase that can be referenced below.
What is the Standard Size of a Shipping Container
The most common types of shipping containers are called standard and high cube. A standard container is 8' 6" tall and 8' wide. A high cube container is 9' 6" tall and 8' wide. The two basic sizes are twenty feet and forty feet long. The customary shipping container only comes in two heights and they both are eight feet wide.
How Much is a Shipping Container
Used shipping containers can vary in cost state to state based on their availability and various conditons. One trip or new shipping container prices fluctuate every quarter directly reflective due to the labor and material costs changing around the world. With that being said, a rough estimate would be $3,500 – $4,500 per new 40' container and $1,600 – $2,600 per used 40' container heavily depending on the requested condition and geographical location of the box. For quick details and pricing please contact IPL Management at (201) 679-2022 or use the contact form for e-mail responses (sales@iplport.com).
How is a Shipping Container Delivered
Cargo containers are normally delivered on a roll off trailer or a Landoll. A roll off trailer requires either approximately 60 feet or 100 feet of space depending on the size being delivered in order to properly slide a container off onto the ground from behind the truck. Roll off delivery services do not require any equipment onsite of premesis to drop but they do require the above mentioned minimum allowed flat hardened non-soft surface. On the other hand, flat bed trailer deliveries are more cost effective but require a crane or heavy equipment onsite to offload the shipping container. All 40 foot long containers are delivered professionally on tractor trailers whereas 20 foot long containers are delivered on smaller bed trucks.
How Much Does a Shipping Container Weigh
The most frequently purchased sizes have an approximate tare weight (empty container weight) below:
20 Foot Shipping Container weight is approx. 4500 – 5000 pounds
40 Foot Shipping Container weight is approx. 8000 – 8500 pounds
What is the Floor of a Shipping Container Made of
The majority of shipping containers have a marine grade treated plywood that is 1-1/8" thick. In very rare cases certain models of dry cargo containers come with steel floors but are not as popular because exporters are unable to utilize a steel floor for secruing certain types of cargo correctly unlike wooden floors.
What Size Shipping Containers are Available for Sale
Shipping container sizes are available in 10' / 20' / 40' / 45' / 53'
20' and 40' shipping containers are the most common sizes available, 10' and 53' containers are not as easily accessible in parts of the country and generally cost a bit more to purchase and relocate.
For a complete list of container sizes and configurations, please visit the sizes page.
What do You Put Under a Shipping Container
Shipping containers normally do not need to have anything placed under them if delivered on level dry ground. The floor of a cargo container has 6" tall steel beams running underneath the plywood creating a 6" step. Propping thick pieces of wood under a container can raise it up too much making it difficult to handle heavy equipment or goods in and out of the box. Aside placing crushed stone or gravel underneath the container, popular items such as 2" x 4"s or railroad ties are good supporting materials to place a container on. Cement blocks or bricks are not recommended as leveling objects but may also be used.
How to Maintain a Shipping Container
For tips and information on how to maintain and upkeep a used cargo shipping storage container, please visit the maintanence and repair page for more details.