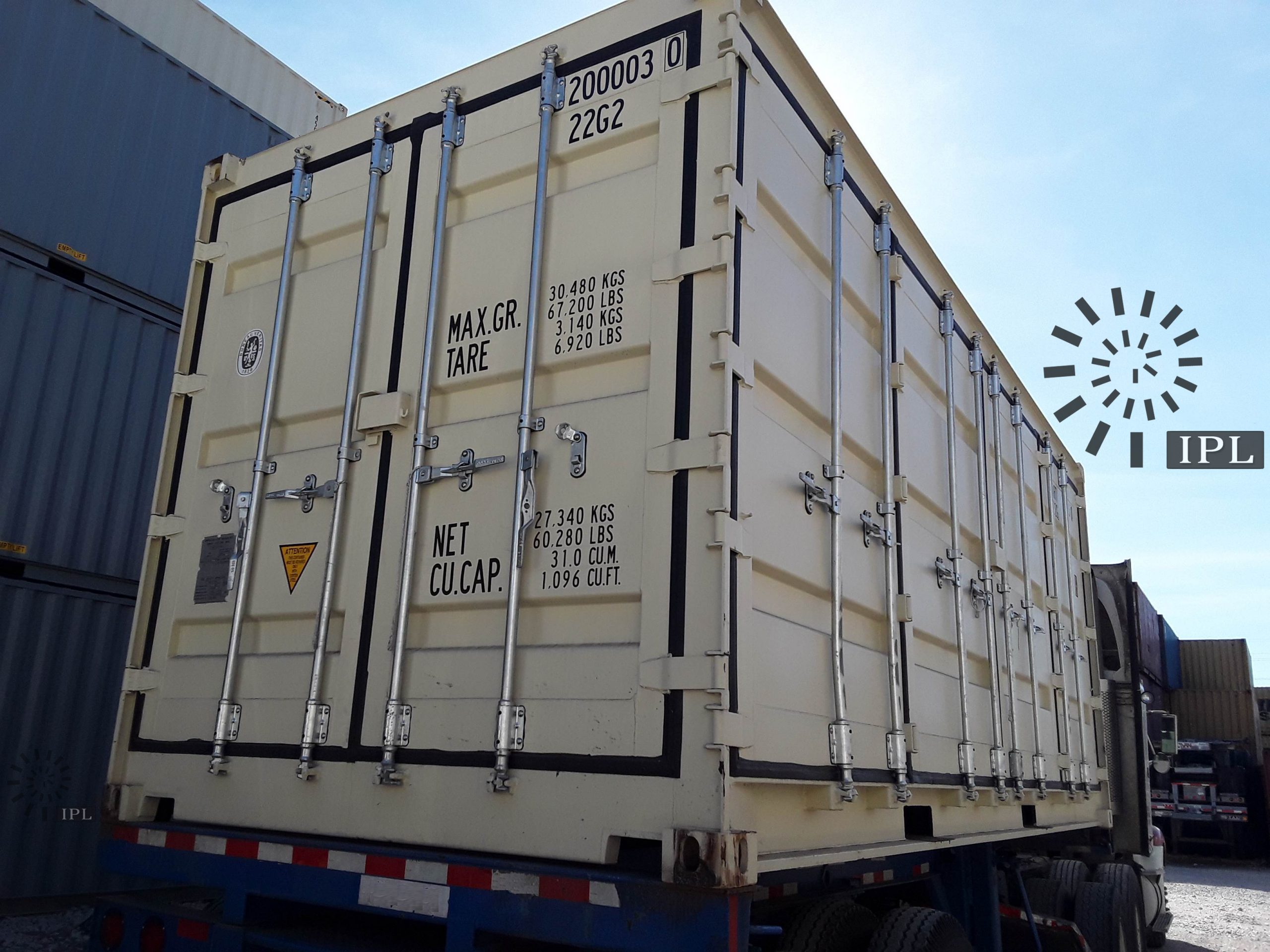 Open Side Shipping Containers for Sale
These configurations are developed to assist users with optional functionality to access the entire side of a container at ground storage level for ease of entry to any part of the shipping container with an added benefit of loading needed greater than 7 feet wide which is more than the standard width of a regular end door opening. An open side shipping container will come in one trip condition which is referred to as new condition. The open side builds are more secure and stable than aftermarket entry doors or roll-up doors and will come with the standard swinging doors on one end of the container.
Open Sided Storage Container Options
One trip containers are built in China and take one voyage to arrive into the United States to be offered for sale in their respective location. Specialty builds are not mass produced like typical 20' and 40' builds simply due to the fact exporters do not need any extra doors to seal to assure their shipment has not been tampered with during the voyage plus there is no reason for added expense and liability of repair during years of service for the additional doors. Due to the limited production of side opening containers, they are not a used product and are only ever offered in one trip condition. In very rare cases some one trip open sided containers may be provided in used condition but the costs are very close to new production rates.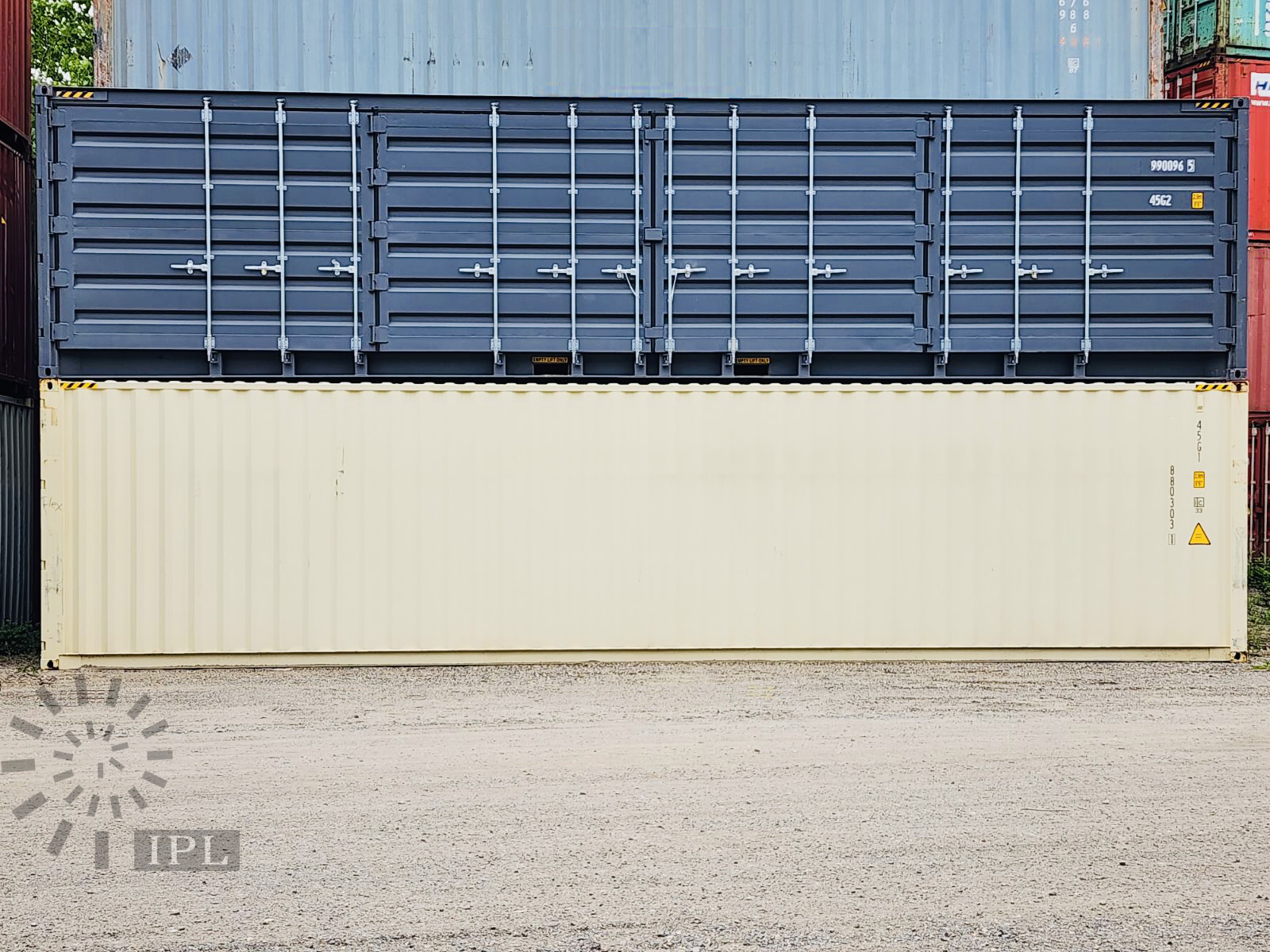 Open Side Shipping Container Dimensions
Side-opening shipping containers come in 20' and 40' lengths. 20' open sides are 8' 6" Tall and have the capacity to be open 5', 10', 15' or the entire 20' length. They weigh about 7000 lbs and are a standard 8' wide. The 20'OS is perfect for ATV storage, motorcycle storage, heavy skid access and overweight elongated equipment storage. A larger configuration such as a 40' side opening container offer additional height and space. 40' open sides are 9' 6" Tall with 10' long doors that have the flexibility to be open 10', 20', 30' or the entire 40' length. They weigh about 13,000 lbs and are a standard 8' wide. With payloads up to 50,000 lbs these containers offer the ultimate convenience for getting to any part of the box without the hassle of digging through goods or reshuffling items to locate objects.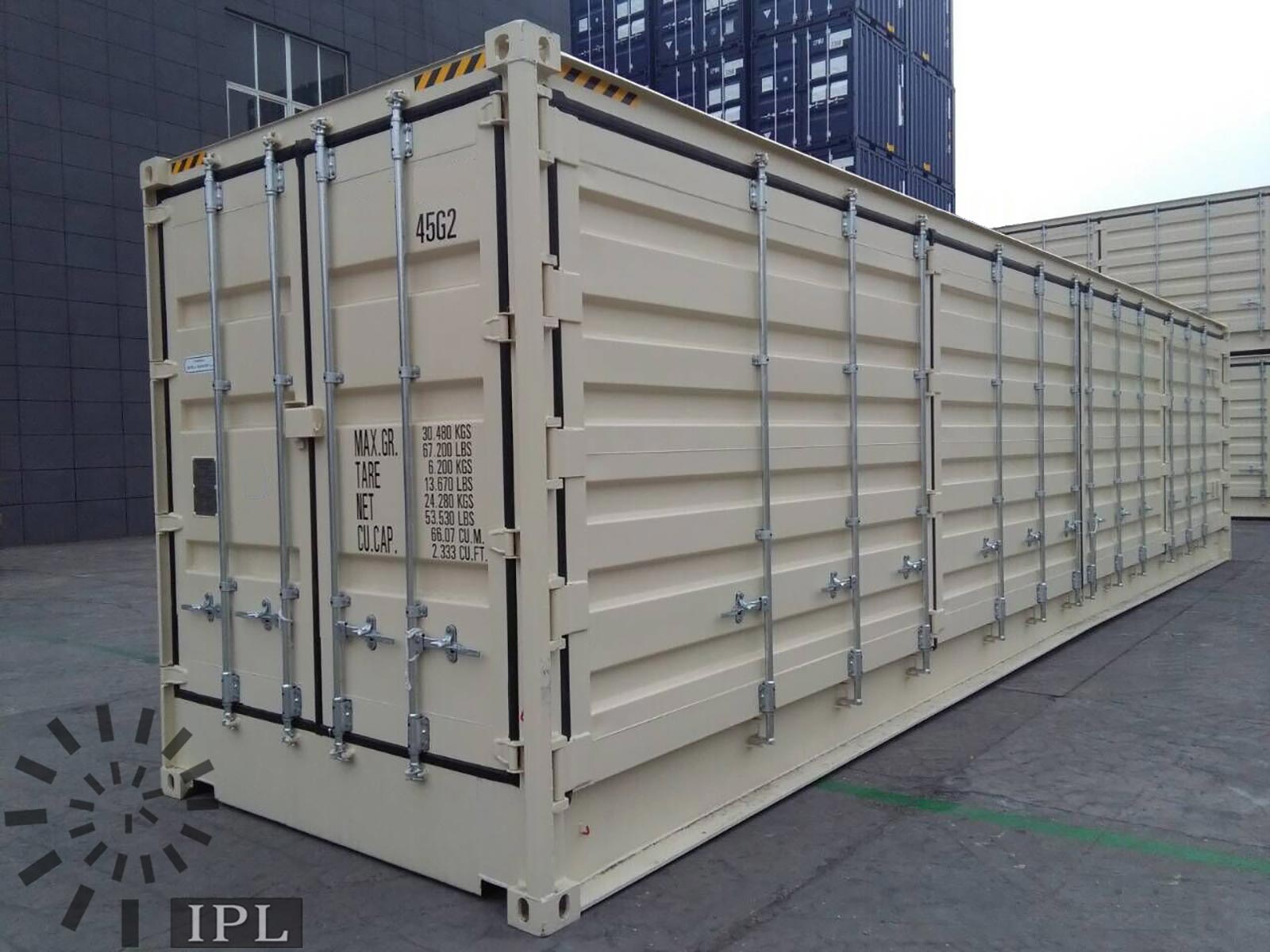 The 40'OS high cube is often used for industrial purposes such as custom mechanical access points or heavy mobile machinery fabrications. They offer easy access for technicians to service various parts of a long piece of enclosed equipment. These new containers offer more functionality for domestic storage with fork pockets, latching bars with handles on all bifolding doors and entries with lock boxes. Fully modular, mobile and stackable for commercial operations.
40' High Cube Open Sided Shipping Containers
With versatile functions, 40' open sided containers are the longest containers available that structurally support the entire side of the container to be open. Some various options may include doors on both ends or in some cases these boxes may not have the standard bifolding doors and be equipped with 4 seperate doors spaced out along the side divided by support frames. The most common colors are beige and grey with customized variants that can be blue or green.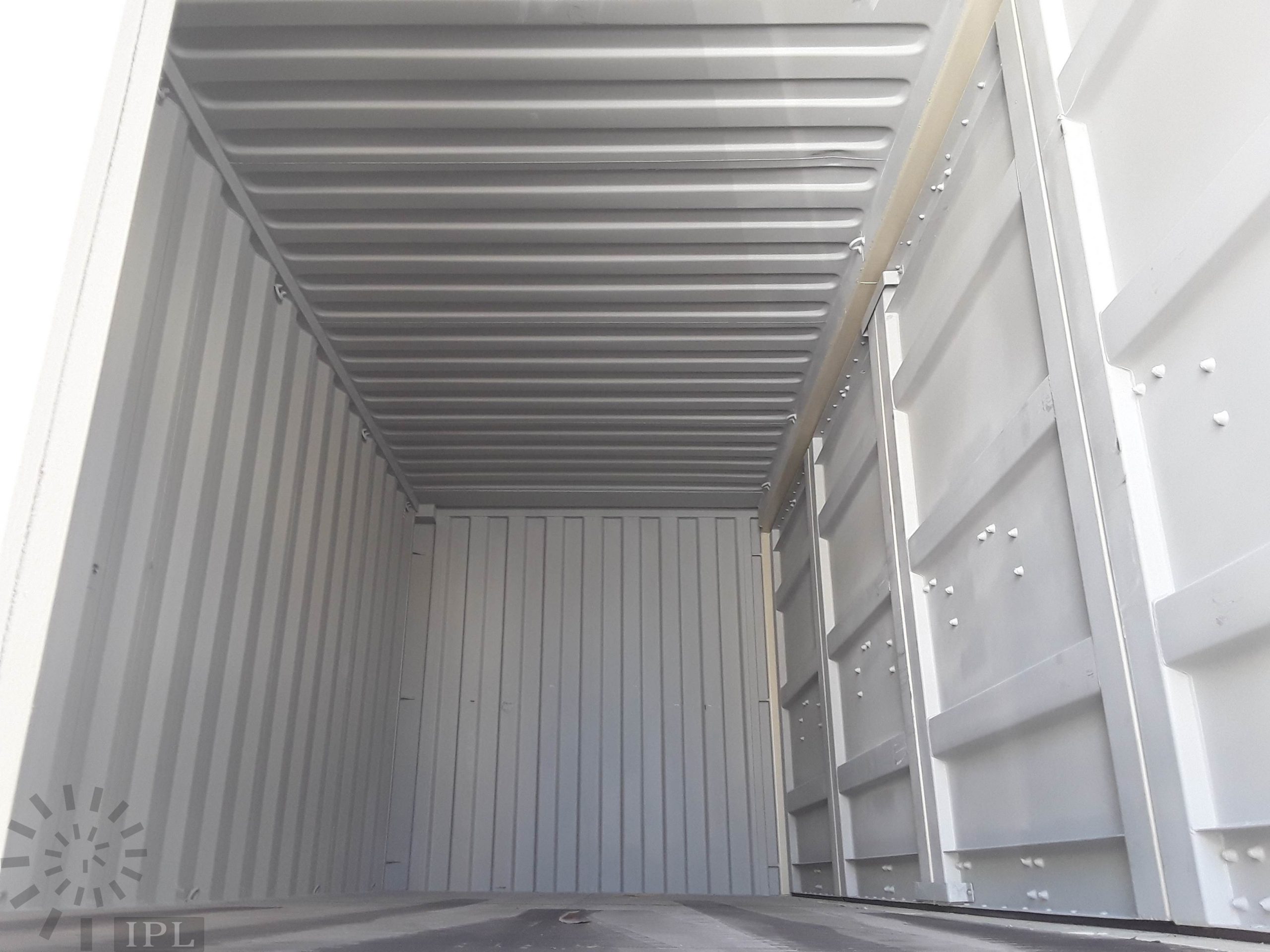 20' Open Sided Shipping Containers
The smaller open sided containers offer easy maneuverability and cost effective mobile transporting solutions from jobsite to jobsite. The 20 foot open side containers normally cost 20% – 30% less than a 40 foot open side and come in a few common colors such as beige, light grey , dark grey and various shades of blue incluidng camo options.
IPL carries open-side containers in most major port locations in the United States and offer flatbed and tilt bed delivery services. If you are looking for a 20' or 40' open side container, please contact us for pricing and options in your area.