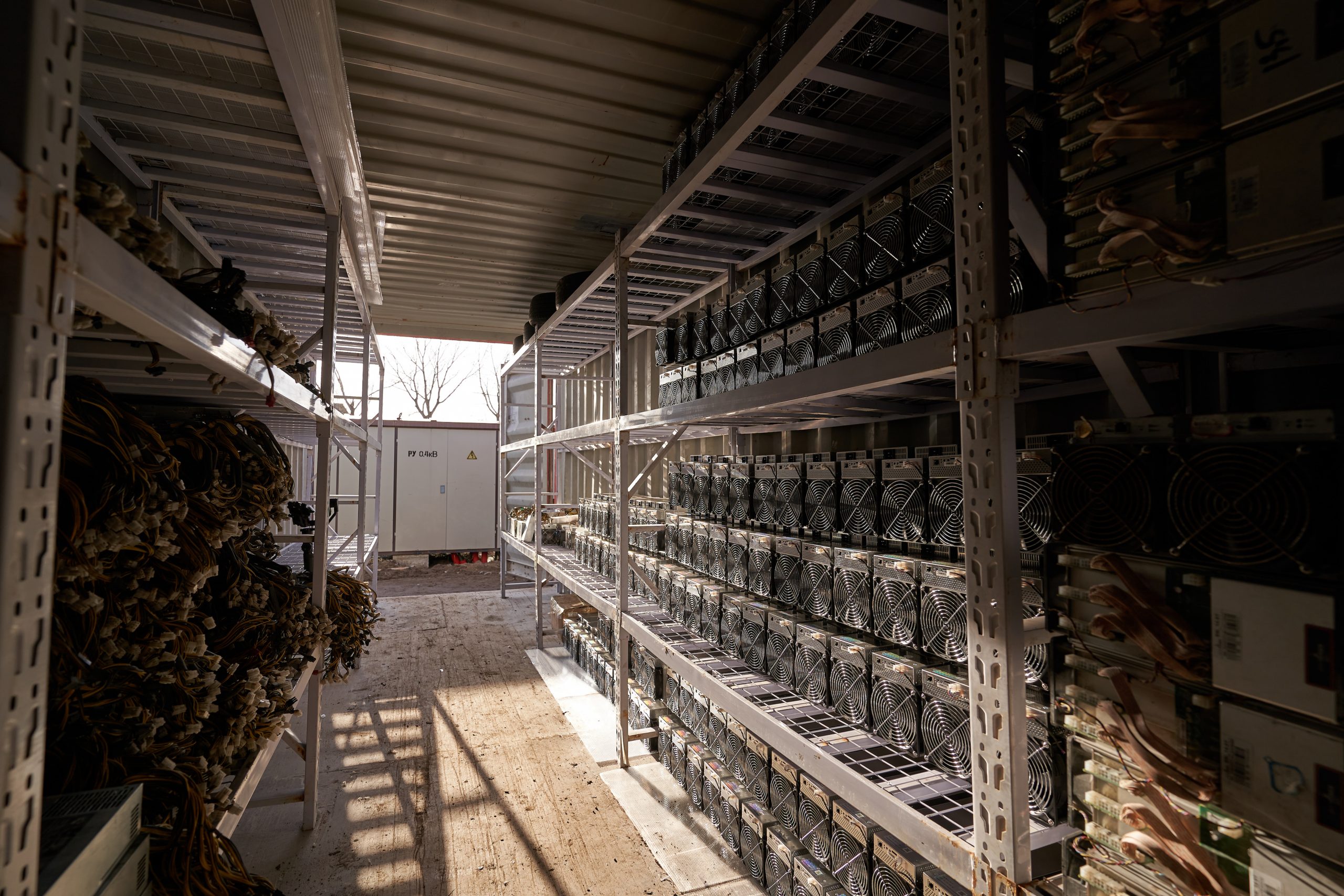 Mobile Shipping Container BTC Mining
Shipping Containers have found their way into Bitcoin mining applications. BTC miners are finding new and innovative ways to engineer portable mining facilities that give themselves or their customers access to the mining pool blockchain in the most durable and cost-effective way. Many parts of the United States have access to cheaper electrical power consumption per kilowatthour and cheaper land acreage that can be purchased or rented. Shipping containers can be relocated as mini cryptocurrency mining facilities to offset the unforeseen rise in consumption costs or unknown expiration of land access which is not limited to local government involvement of restriction or permission.
Shipping Container Miner Capicty and Benefits
Shipping Containers are durable and easy to modify which protects the contents inside from various weather conditions and pests. Most importantly a shipping container can be relocated to anywhere that a tractor trailer has access to. Experienced engineers can provide bitcoin miners an array of options to customize and maximize a shipping container to fit their business model. 40 foot cargo shipping containers can house an estimated 350 ASIC miners. A BTC miner has the ability to build as many 40' container mobile mining facilities as needed and relocate to a favorable energy source. Permanent facilities have the burden of strict zoning requirements and higher startup building costs. Shipping containers are a quicker solution than acquiring a building to host machines in without short or long term lease agreements to follow. Furthermore, shipping containers are not forced to use a single energy supplier that would otherwise limit the options of a building to consider.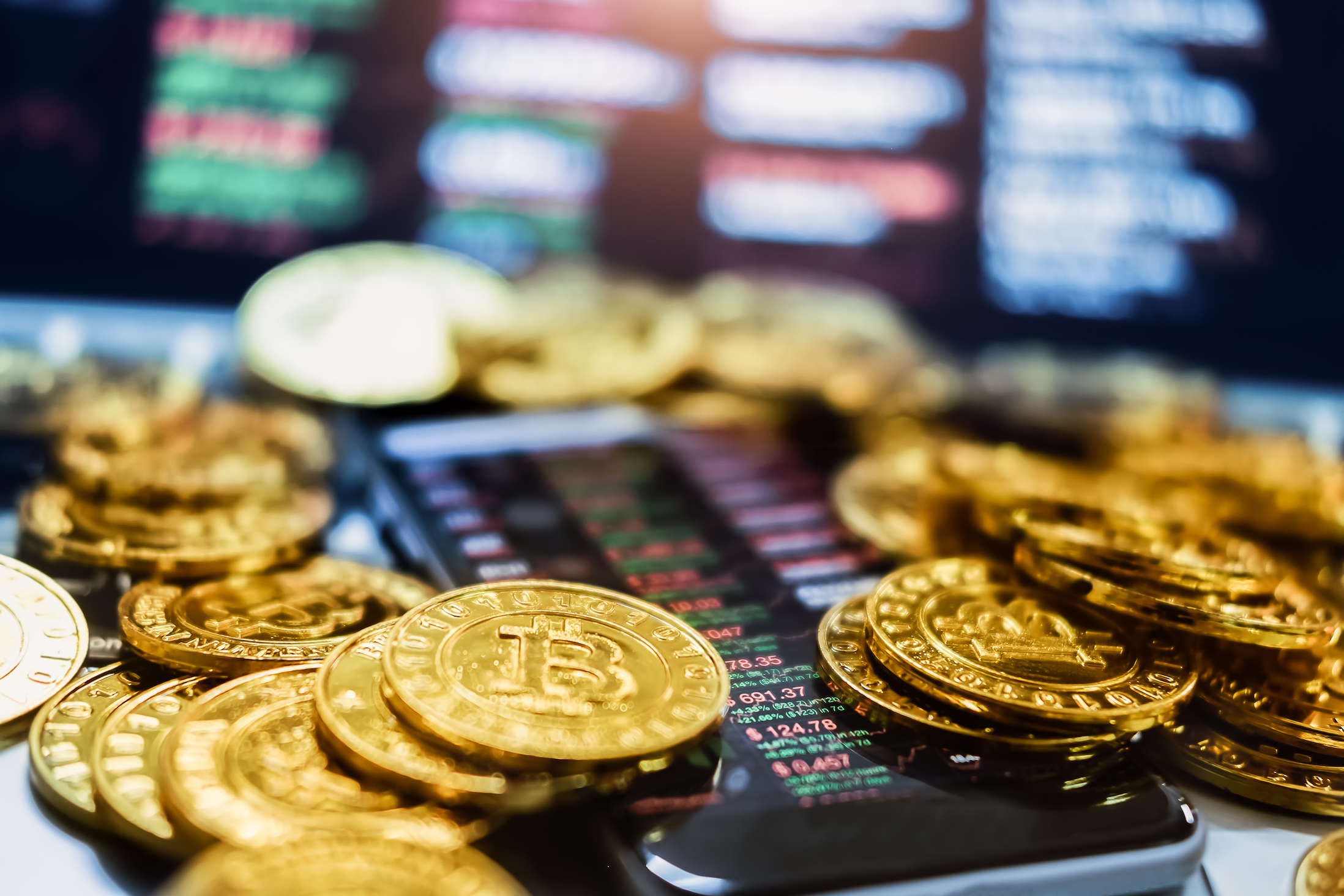 Cryptocurrency Mining Shipping Container Locations
Energy costs are one of the top priorities to review when building a shipping container mobile mining facility. Parts of the United States offer both low energy consumption costs and lower costs for acreage. Some of the current states as of the past year that offer the lowest average electrical rates in cents per kilowatthour are Oklahoma, Wyoming, Washington, Nevada, Texas, Utah, North Dakota and Louisiana. The estimated cost per hour between these states is around 7.5 cents to 8.5 cents. In conjunction with the electrical consideration, certain states have the lowest cost to acquire property such as Wyoming, New Mexico, Nevada, North Dakota, Arizona, Nebraska and Kansas. A Bitcoin mining investor will weigh out the best combination of geographical benefits for their mining crypto container such as land value, weather or labor and an array of power source options whether they be publicly provided or taking it one step further and constructing a solar facility, wind turbines or power plant. They will also consider if they choose to mine an altcoin such as ethereum on a GPU mining system weighing out which way is best to building a mining container, whether it be on a bitcoin mining container platform or ethereum mining container setup as an example all depending on the mining container price.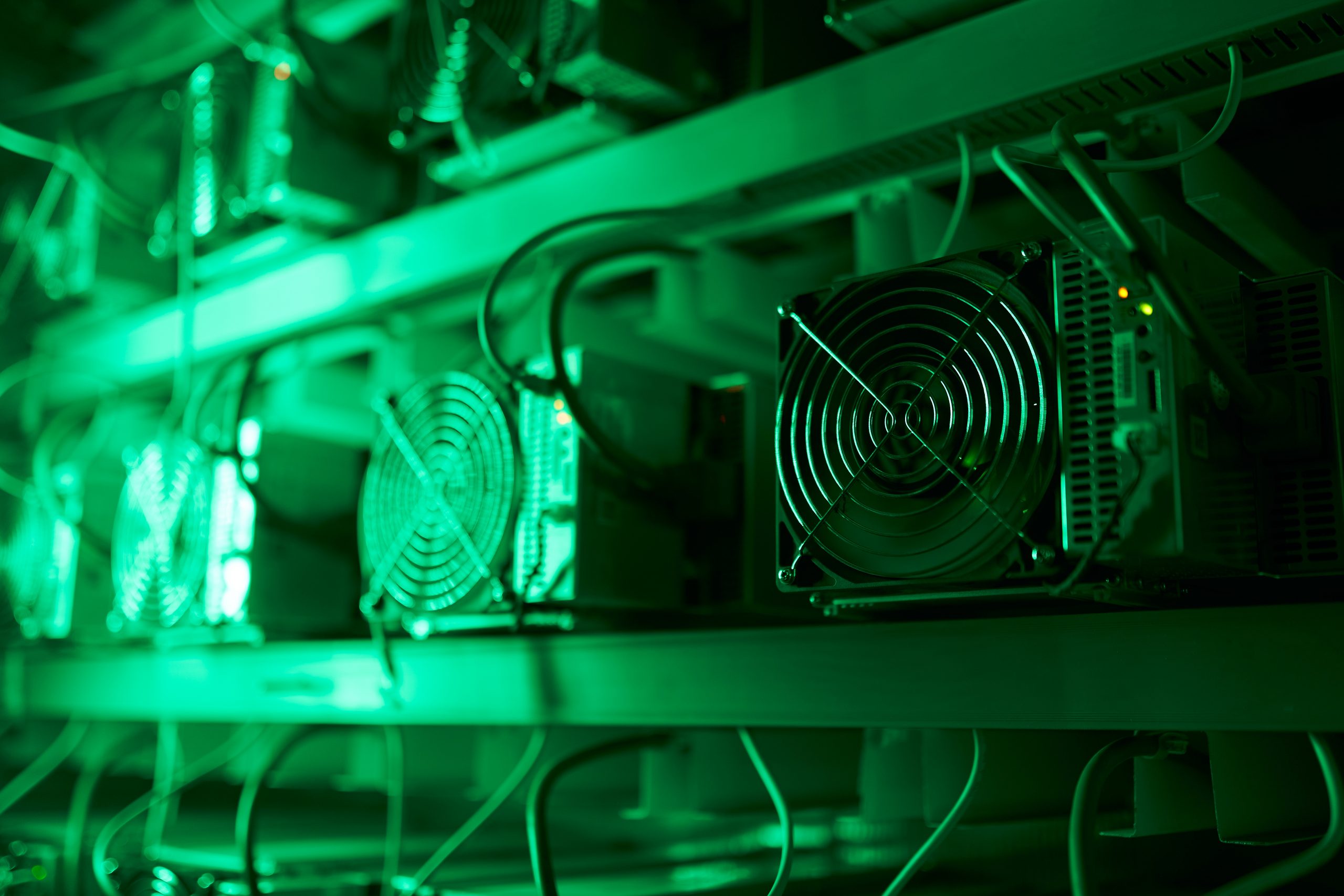 Building a Blockchain Mining Mobile Shipping Container Facility
An experienced shipping container fabricator can easily apply a ventilation system, shelving, power outlets and maintenance accessibility with multiple entrances and lighting any which way the design of the container needs to be constructed. Purchasing the fans, miners, and steel components for the build is not difficult to source considering the popularity and traction shipping container mobile mining facilities have been getting. The shipping container purchase is one of the most important aspects of the build. Consider buying a new one trip cargo container simply in achnolwedment of the amount of valuable equipment being installed. New shipping containers can be purchased nationwide and delivered from IPL Management's many depots in most major cities.
Shipping Container Bitcoin Mining Provider
IPL Containers has experience with providing shipping containers for mobile mining bitcoin facilities. We offer shipping containers in New Mexico, Arizona, Texas, Nevada, Kansas and the rest of the United States. IPL specializes in the handling, selling and delivery of one trip cargo containers in various sizes including 40 feet long and 20 feet long in an array of new colors like white, beige, grey, blue and red. Whether it's the primary investor, fabricator, procurer or engineer, IPL has the right cargo shipping container for all BTC mining mobile needs. Please contact IPL Management for up to date quotes on shipping containers and rates on trucking.